home

SPECIAL SERVICES (Automatically translated article)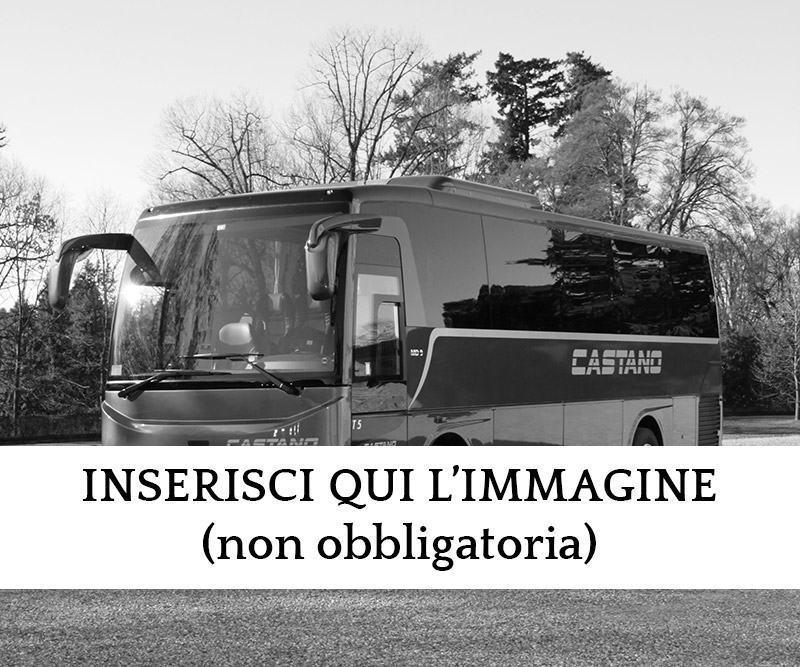 Special services
Disabled elevator, bus decoration and
onboard services
Participating in travel, events and events is a right of all.
For this reason we are equipped with a lift device, unique in Italy, that allows customers with disabilities or reduced mobility to board the coach more easily.
The Customer, lifted and taken inside the coach, will sit in a normal seat with seat belt, armrests and footrests.
East wheelchair will be transported in the trunk of the coach to be used then on ground trips.
The equipment can only be used with buses of 36 – 54 – 56 seats and remains available for the duration of the trip
Personalization and decoration of buses
I can customize and make your service unique by covering our buses with a particular graphic set-up.
For this service there is an additional cost that we will define according to your needs.
Services on board
Our Gran Turismo buses are equipped with wireless internet connection, so you can browse online during your travels.
On request, we can provide you with bibite or magazines on board the bus. The latter service is to be concorded in advance, at the time of confirmation: do not hesitate to request our dedicated price list.