home

OMNIBUS-PROPOSTE-VIAGGIO

ARCO, RIVA DEL GARDA AND RANGO (Automatically translated article)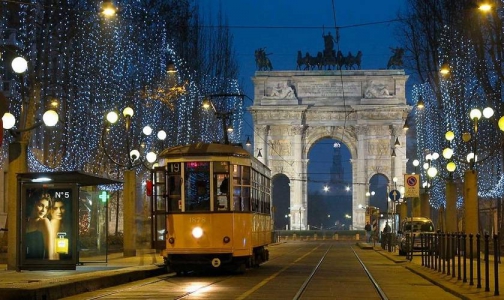 Arco, Riva del Garda and Rango
Christmas atmospheres in the villages of Trentino: Arco, Riva del Garda and Rango
DOMENICA 13 DECEMBER 2020
Retrovo dei Signori participating in Varese, Via Merano – Piazza Largo Gabbani (ample free parking), at about 6.30 am, then departure to Trentino.

I'm getting to Arco, a historic Habsburg village, it opens its doors to more than 40 wooden houses, full of souvenirs and handcrafted gift ideas, such as warm Tyrolean-style slippers, wool gloves and hats or nice decorations for your Christmas Tree.

Transfer to Riva del Garda. Free lunch and time available for the visit of the characteristic village on the shores of Alto Lago di Garda.

Transfer to Rango, a village recognized among the most beautiful in Italy. At the end of the visits, at 5.30 pm, departure for the return trip.
I get late in the evening to Varese.
SHARE:
Euro 48.00 with 35 paying people
THE FEE INCLUDES:
Passing by touring bus, tolls and parking, VAT; 
Second push driver for half round trip or return;
Accompagnator;
THE FEE DOES NOT INCLUDE:
Eass to monuments and/or museums, as not specified in the wording "Include";
All our trips scrupulously comply  the protocols imposed by the Ministry of Health for the COVID-19 emergency;
Our buses are subject to sanitization and sanitization; our drivers are provided with all the necessary safety devices;
I remember that you need to bring your own mask throughout the trip;
Do you have any questions?
Write your request here,
will contact you as soon as possible
I declare that I have seen the information and authorize the processing of my personal data. Read the policy.