home

OMNIBUS-PROPOSTE-VIAGGIO

SUNRISE, TRUFFLE FAIR (Automatically translated article)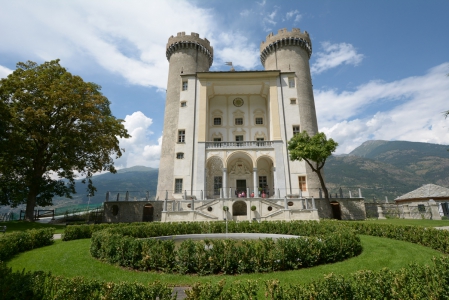 Sunrise, Truffle Fair
Subtitle if you need
DOMENICA 29 NOVEMBER 2020
Retroduct of the Participating Gentlemen in Varese, Via Merano – Piazza Largo Gabbani (ample free parking), at about 7.00 am, then departure to Alba.

Alth arrival, walk with the escort downtown for a short visit to the historic Piedmontese town nicknamed "the city of a hundred towers"; entrance to the world truffle market, the historic heart of the event.

Free time in the restaurant or among the many food stalls. Then continue to the Castle of Barolo and entrance to the thousand-year-old castle that houses an innovative interactive museum dedicated to wine in one of the symbolic villages of the Langhe.

Time available for a visit to the historic center. At the end of the visits, at about 17.00, departure for the return trip. Arrival in the evening in Varese. 
SHARE RATE:
Euro 55.00 with 35 paying people
THE FEE INCLUDES:
Passing with gran turismo buses, tolls and parking lots, VAT; 
Prenotation and entrance ticket to the World Truffle Market;
Booking and admission ticket to The Castle of Barolo;
Accompagnator;
THE FEE DOES NOT include:
See to monuments and/or museums, as not specified in the wording "Include";
All our travels scrupulously comply  the protocols imposed by the Ministry of Health for the COVID-19 emergency;
Our buses are subject to sanitization and sanitization; our drivers are equipped with all necessary safety devices;
I remember that you need to bring your own mask throughout the trip;
Book your seat now
Write your request here,
will contact you as soon as possible
I declare that I have seen the information and authorize the processing of my personal data. Read the policy.